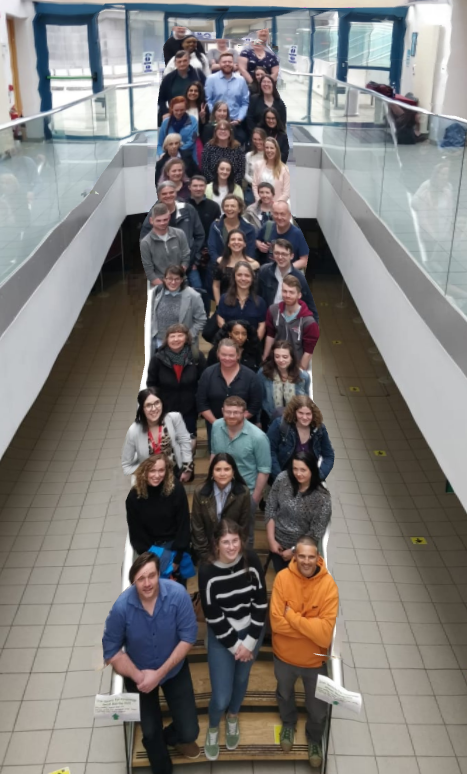 The 2022 Annual Meeting of the Irish Society for Parasitology was held in National University of Ireland Galway.
A hybrid event with 61 registered in person attendees and 22 virtual attendees, it was the first conference attended by many of the PhD students and they had a great experience. The Keynote speaker who presented virtually was Prof Conor Caffrey from Skaggs School of Pharmacy UC San Diego who presented a talk entitled " The schistosome parasite: developing tools to aid drug discovery" . The plenary speakers were Dr Nikki Walshe from University College Dublin Veterinary School whos talk entitled " From equine vet to wannabe parasitologist. An indirect lifecycle" was received with great interest from the audience and Dr Hannah Vineer from the University of Liverpool who delivered a talk on the second day of the conference entitled " Know your enemy: modelling to inform sustainable parasite control".
Our conference speakers were from University of California, Queen's University Belfast, University College Dublin, the National Museum of Ireland, Trinity College Dublin, The Swedish Museum of Natural History, Munster Technological University, Kano State Polytechnic Nigeria, National University of Ireland Galway, The University of Bath and The University of Lincoln. A number of travel awards for undergraduate and early career researchers sponsored by the Irish Society for Parasitology were awarded to conference delegates.