Welcome to the Irish Society for Parasitology website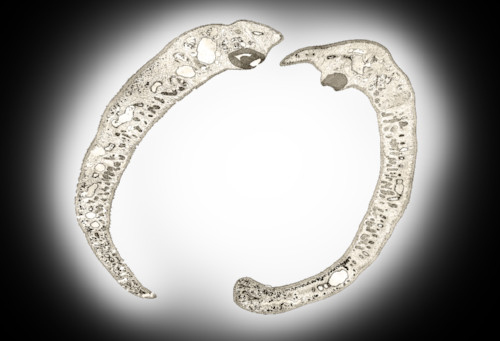 ---
SOCIETY AGM 2019 ANNOUNCEMENT



The Irish Society for Parasitology will hold its annual meeting in Riddel Hall, Queen's University Belfast on Tuesday 24th September 2019. The main aim of the meeting is to allow parasitologists from both academic and industrial sectors across Ireland to exchange and discuss their research findings.

The ISP provides an excellent forum for young researchers (particularly at postgraduate level) to present their work at a scientific meeting. If you would like to give a short oral presentation (10 minutes plus 5 minutes for questions), please email mark.robinson@qub.ac.uk by 16thAugust for registration and abstract submission form. There will be a prize for the best student presentation, sponsored by Merial Animal Health. Even if you are not planning to present you should still register, for catering purposes.

The annual membership fee of €25 (€15 for students) covers registration for the meeting, and can be paid on the day. Please note that free visitor parking is available at Riddel Hall.


Finally, to encourage further networking among attendees, there will be a drinks reception after the meeting (around 6.30pm) at the nearby Parlour Bar (https://www.parlourbar.co.uk/). The cost for this will be covered by your registration fee. Please indicate if you wish to attend on the registration form.

Further details of the programme will follow at a later stage.

We look forward to seeing you all in Belfast!

ISP Committee
---
POSTGRADUATE STUDY OPPORTUNITY
Send in your advertisements for Post-graduate study
---
OPINION AND ANALYSIS
A report on the recent visit by Nobel Laureate William Campbell to TCD, written by Parasitology student Jamie Sugrue
.

http://www.universitytimes.ie/2017/12/how-william-campbells-passion-for-parasites-won-him-a-nobel-pr...

---
UPCOMING MEETINGS
BSP Autumn Symposium 2019
Held in Belfast on 23 September, a veritable twofer with the ISP AGM.
The 2019 Autumn Symposium will be held at Queens University Belfast, on 'Post-genomic progress in helminth parasitology', featuring the Irish Society for Parasitology (ISP).
http://bsp.uk.net/2017/09/23/bsp-autumn-symposium-2019/
Helminth parasites are pervasive pathogens that infect humans, animals and plants worldwide. They impact our agricultural productivity and are a significant cause of morbidity for humans in large parts of the developing world, where they are responsible for eight of the 17 neglected tropical diseases recognized by the WHO. Over the last 10-12 years, helminth parasitology research has been transformed by the appearance of genome, transcriptome, proteome and other "omics" datasets. These in turn have spurred the creation of a suite of functional genomic tools, allowing exploration of the vast amounts of data now available. These tools include RNA interference platforms in several species, while the first applications of CRISPR-based genome editing methods have recently been reported. Meanwhile, large-scale genome sequencing and re-sequencing efforts have proceeded apace, shedding new light on our understanding of evolution on a phylum-wide scale, and on development of anthelmintic resistance mechanisms. This one-day BSP Autumn Symposium aims to highlight some of these exciting research areas, where state-of-the-art technologies are being applied to helminth genome research.
---
ABOUT THE IRISH SOCIETY FOR PARASITOLOGY

The society was founded in 1993 with the aims of advancing the study of parasitology, facilitating communication with those interested in parasitology, promoting the dissemination of information and development of resources for teaching and research in parasitology.
The key activity of the ISP is the annual scientific meeting and AGM, which is an opportunity to share research results and network with members of the Irish parasitology community. Postgraduate research students are especially encouraged to present their work and an award is given annually for the top student presentation.

Follow us on Facebook or e-mail irishsoc.parasitology@gmail.com .