Welcome to the Irish Society for Parasitology website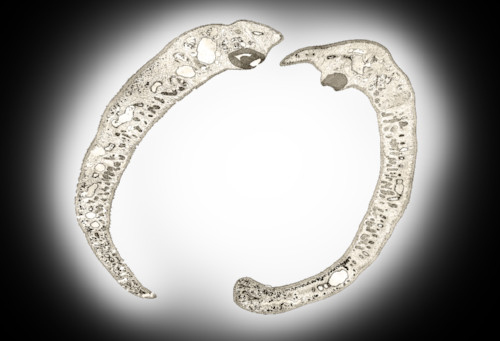 ---
SOCIETY AGM 2018 ANNOUNCEMENT
The
next meeting is 3-4 May 2018
and is a joint meeting with the BSPP, Belgian Society of Parasitology and Protistology and the EVPC. This joint meeting will be held in
Brussels, Belgium
.
Venue: The Palace of the Academies
Venue Social Event: Coudenberg Museum
KEYNOTE SPEAKERS:
Greg Matlashewski
(McGill University, Montreal, Canada)
Optimized CRISPR-Cas9 Genome Editing for
Leishmania
.
Richard Wall
(University of Bristol, Bristol, UK)
The Relevance of Ticks and Tick-Borne Diseases in Rural and Urban Environments.
Guy Hendrickx
(AviaGIS, Zoersel, Belgium)
VecMap: Bridging the Gap between Research and Decision Making.
Jeremy Salt
(GalvMed, Edinburgh, UK).
The GalvMed Animal African Trypanosomosis (Tryps) Programme.
REGISTRATION NOW OPEN!
"The registration for the Joint meeting of the BSPP, ISP, BAVP and EVPC (in Brussels on 3rd and 4th of May 2018) is now open.
You can register on line through the dedicated webpage on the BSPP website. You are eligible for early registration until 15th March 2018.
You will find additional information on the scientific program and keynote speakers on the website, as well as some practical information.
You can also submit your abstract via the website. Abstracts are accepted until 15th March 2018.
Please take the abstract submission guidelines into account when preparing your abstract and make sure to register before the deadline.
If the presenting author has not registered and paid the registration fee, the abstract will not be considered for evaluation by the Scientific Committee.
If you have any questions, don't hesitate to contact us through the Contact Tab on the website.
We are looking forward to see you in Brussels,
The Organizing Committee"
---
POSTGRADUATE STUDY OPPORTUNITY
Send in your advertisements for Post-graduate study
Master in Research (MSc) Studentship Opportunity
The prevalence and control of ectoparasites in Irish cattle

Start Date: September 2018
This industry-funded two-year studentship is a close collaboration between Merck Sharp and Dome (MSD) Ireland and the School of Veterinary Medicine, University College Dublin. The research aims to determine the prevalence of lice and ticks on Irish cattle farms and the efficacy of current control measures. The work will entail on-site farm and questionnaire surveys as well as lab-based susceptibility bioassays and molecular techniques.
Requirements
The successful candidate will be highly self-motivated and as comfortable at a mart or farm as at a scientific conference. It is vital that he/she is available for field-based work and possesses a full European driving license. Applicants should have a first or upper second-class honours primary degree or equivalent in a related discipline (e.g. Zoology, Environmental Sciences, Ecology, Agriculture or Veterinary Medicine).
Award
The student will be based at the UCD Vet School and registered for a higher degree at University College Dublin. He/she will be working under the joint supervision of Dr Annetta Zintl and Prof Theo De Waal.
MSD provide a stipend of €27,000 per annum. University fees are paid by the student from the stipend.
Application procedure
Applications consisting of a letter of interest and CV including contact details of at least two referees should be submitted (as a single PDF file) to:
Dr Annetta Zintl, UCD School of Veterinary Medicine, Belfield, Dublin 4. Phone: (01) 716‑6121. Email: annetta.zintl@ucd.ie
Informal enquiries can also be made to the same contact
Closing date: Friday, 30th June 2018
---
OPINION AND ANALYSIS
A report on the recent visit by Nobel Laureate William Campbell to TCD, written by Parasitology student Jamie Sugrue
.

http://www.universitytimes.ie/2017/12/how-william-campbells-passion-for-parasites-won-him-a-nobel-pr...

---
UPCOMING MEETINGS

22nd Annual Wood's Hole Immunoparasitology Meeting
15th – 18th April 2018

https://mbl-web.ungerboeck.com/wri/wri_p1_display.aspx?oc=10&cc=WHIP-HOME16
---
ABOUT THE IRISH SOCIETY FOR PARASITOLOGY

The society was founded in 1993 with the aims of advancing the study of parasitology, facilitating communication with those interested in parasitology, promoting the dissemination of information and development of resources for teaching and research in parasitology.
The key activity of the ISP is the annual scientific meeting and AGM, which is an opportunity to share research results and network with members of the Irish parasitology community. Postgraduate research students are especially encouraged to present their work and an award is given annually for the top student presentation.

Follow us on Facebook or e-mail Irish.parasitology@gmail.com.